SPHRi
SENIOR PROFESSIONAL IN HUMAN RESOURCES INTERNATIONAL™
Independent of geographical region, the credential complements local HR practices.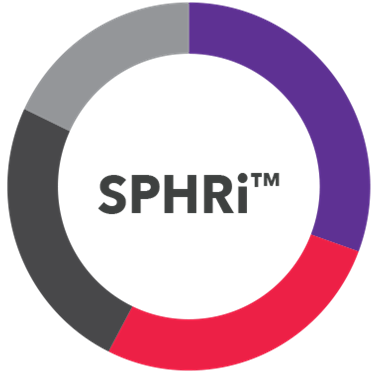 Business Leadership

31%

31%

Talent Dev. & Management

27%

27%

HR Service Delivery

24%

24%

Measurement & Analysis

18%

18%
Frequently Asked Questions…
Is this Certification Right for me?
Showcase the HR leadership recognition you deserve with the Senior Professional in Human Resources™ (SPHRi™) from HR Certification Institute® (HRCI®). The SPHRi demonstrates your mastery of the strategic and policy-making aspects of HR management as practiced in the U.S. The credential is designed for big-picture thinkers responsible for planning rather than implementing HR policy. Organizations seek out SPHRi professionals for their proven accountability for HR department goals, for breadth and depth of knowledge in all HR disciplines, and for understanding business issues beyond the HR function.
Am I Eligible?
To be eligible for the SPHRi you must meet one of the following conditions for education and experience:
Have at least four years of experience in a professional-level HR position + a Master's degree or higher,
Have at least five years of experience in a professional-level HR position + a Bachelor's degree, OR
Have at least seven years of experience in a professional-level HR position + a high school diploma.

Documented knowledge of local employment laws
What Is the Exam Format & Length?
Exam time: 2 hours and 30 minutes.
Exam length: 105 scored questions (mostly multiple-choice) + 25 pretest questions
Language: English (also available in Spanish – Castilian)
Computer-based exam at a

 

Pearson VUE testing center.
How Do I Remain Certified?
Your SPHRi certification is valid for three years after testing. To maintain your SPHRi credential, you must earn 60 recertification credits over a three-year time span or retake the exam. Of the 60 recertification credits required, 15 must be Business Management & Strategy credits. Learn more about SPHRi recertification requirements.
How Much Does the Exam Cost?
Exam Fee*: $450
*Once an exam application is approved, no refunds will be made whether a candidate withdraws or no longer wishes to take the exam because the access code to the sphri cannot be rescinded/de-activated.
When Can I Take the Exam?
Testing for the SPHR is available year-round, subject to availability at the Prometric testing center of your choice.